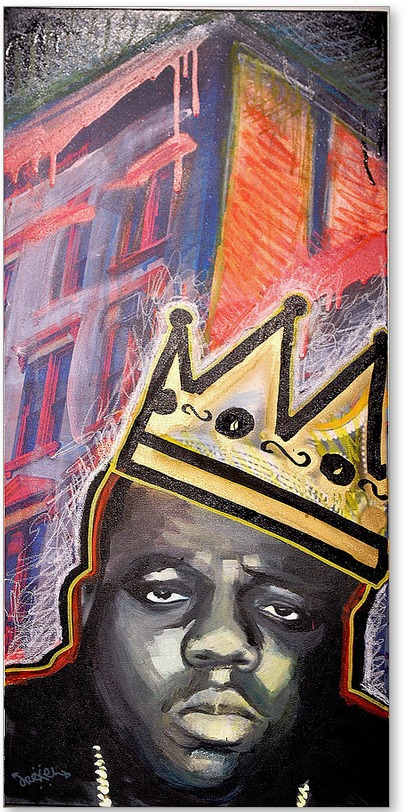 "Biggie" aka Biggie Smalls aka Notorious B.I.G aka Christopher Wallace
Original mixed media painting.
16″ x 36″ on canvas
1 of 8 in series of artists/musicians whose work impacted the world greatly, and who died tragically before their time.
This painting was featured in "2pac VS Biggie, an Illustrated History of Rap's Greatest Battle" 2013. Voyageur Press. The book is available here. (Click Amazon link on right.) It's good to have the painting AND the book. Then when people come over, you can show them your original "Biggie" painting was featured in the book. You get a good 10-20 rockstar points for that.
Canvas Print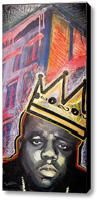 Framed Print
Standard Print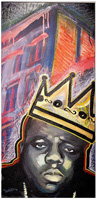 Metal Print