Billy Sheehan
Responsive Website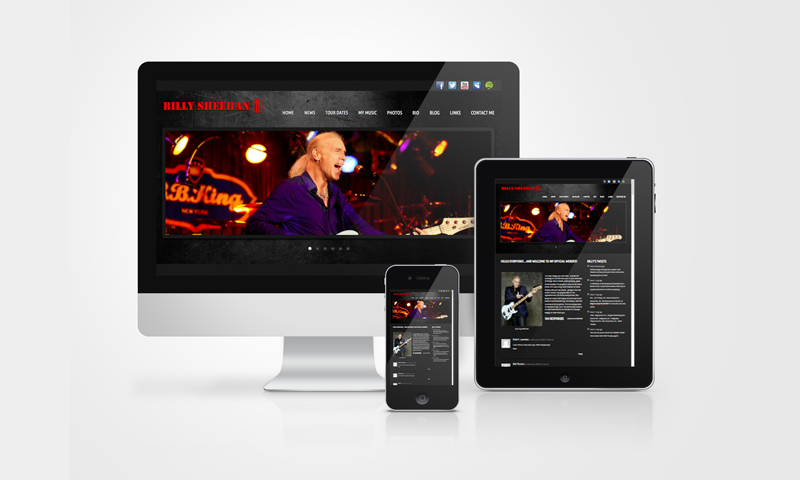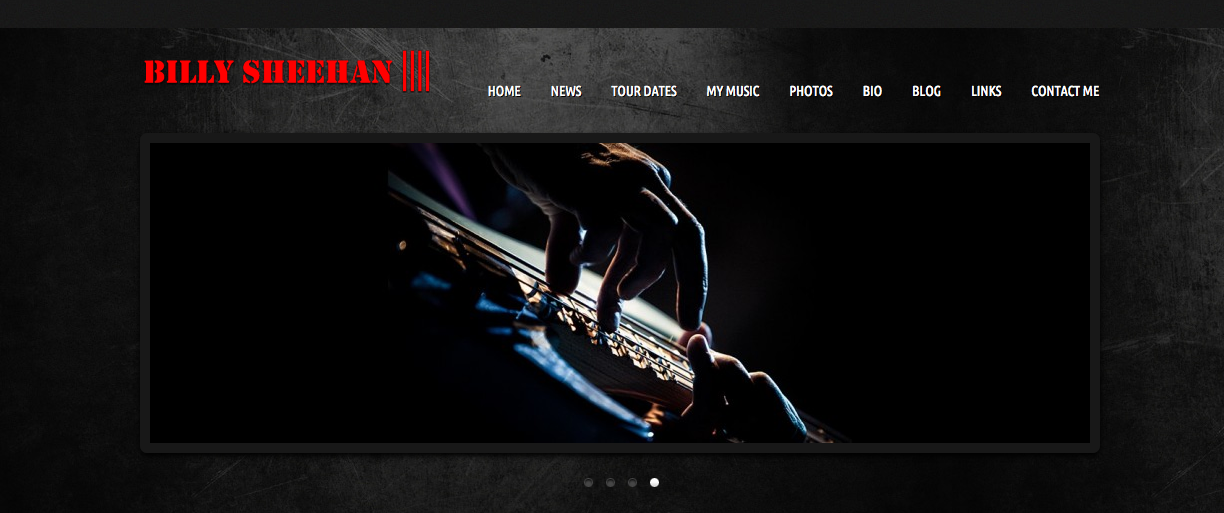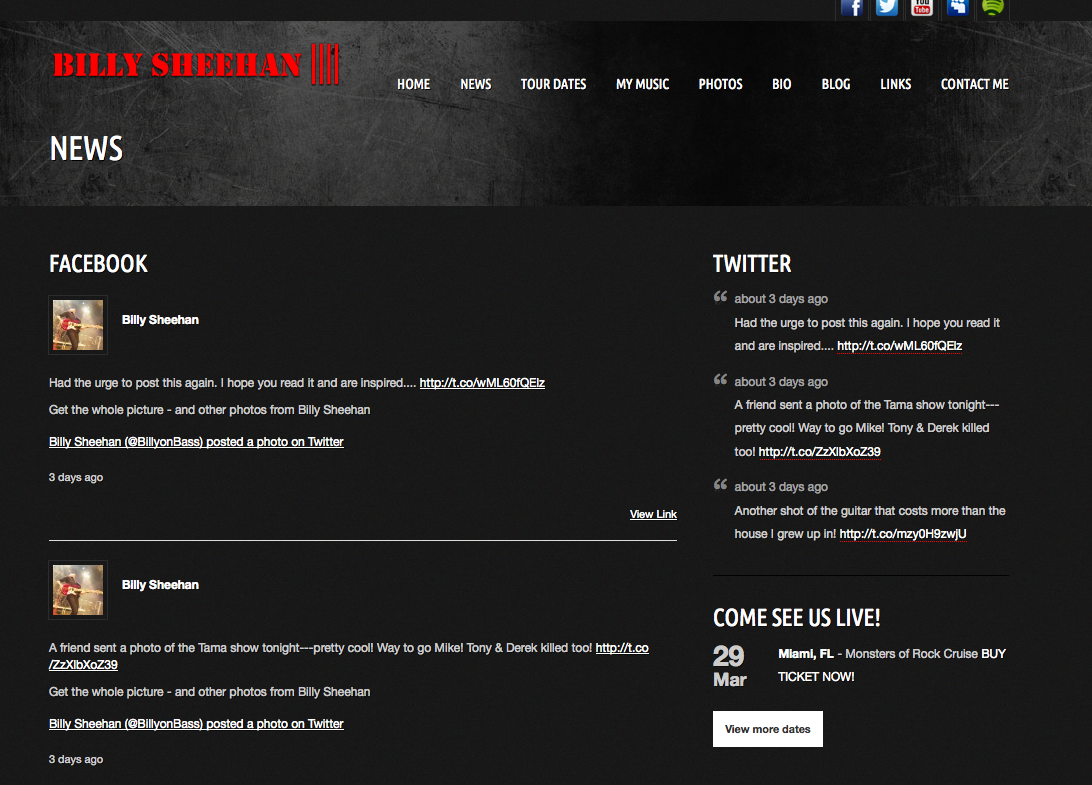 News page with Facebook feed, Twitter feed sidebar and upcoming tour dates in sidebar.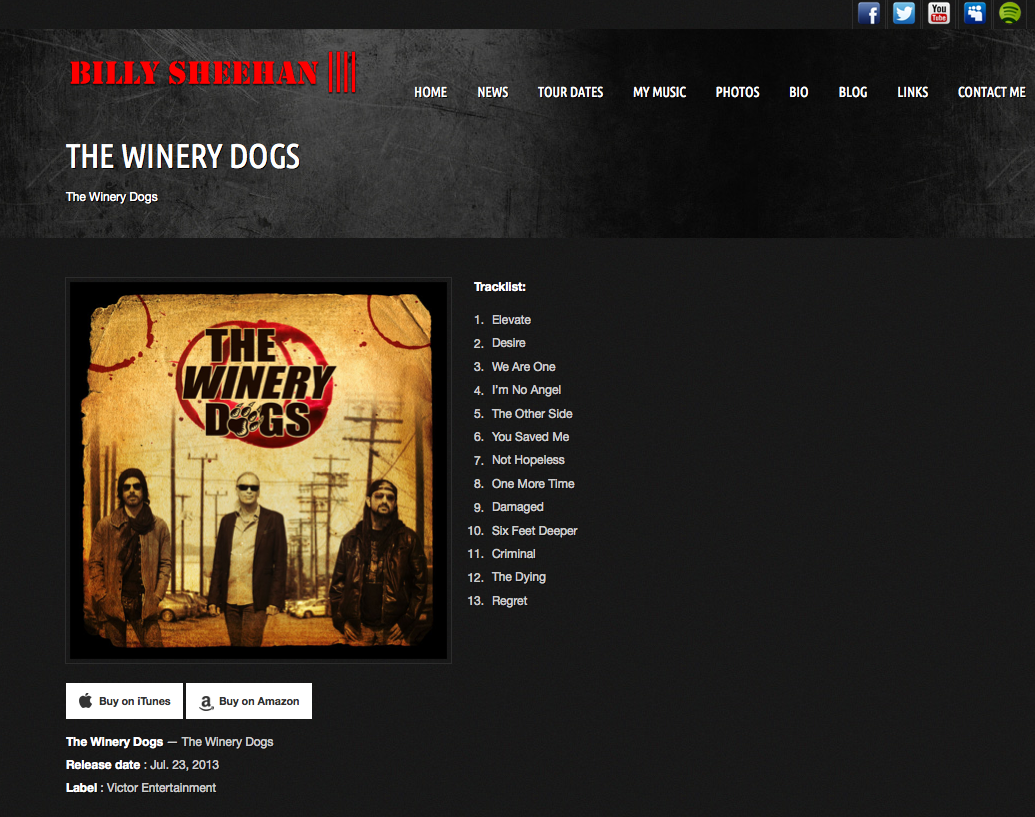 Newest album on the discography page with tracklist and iTunes and Amazon links.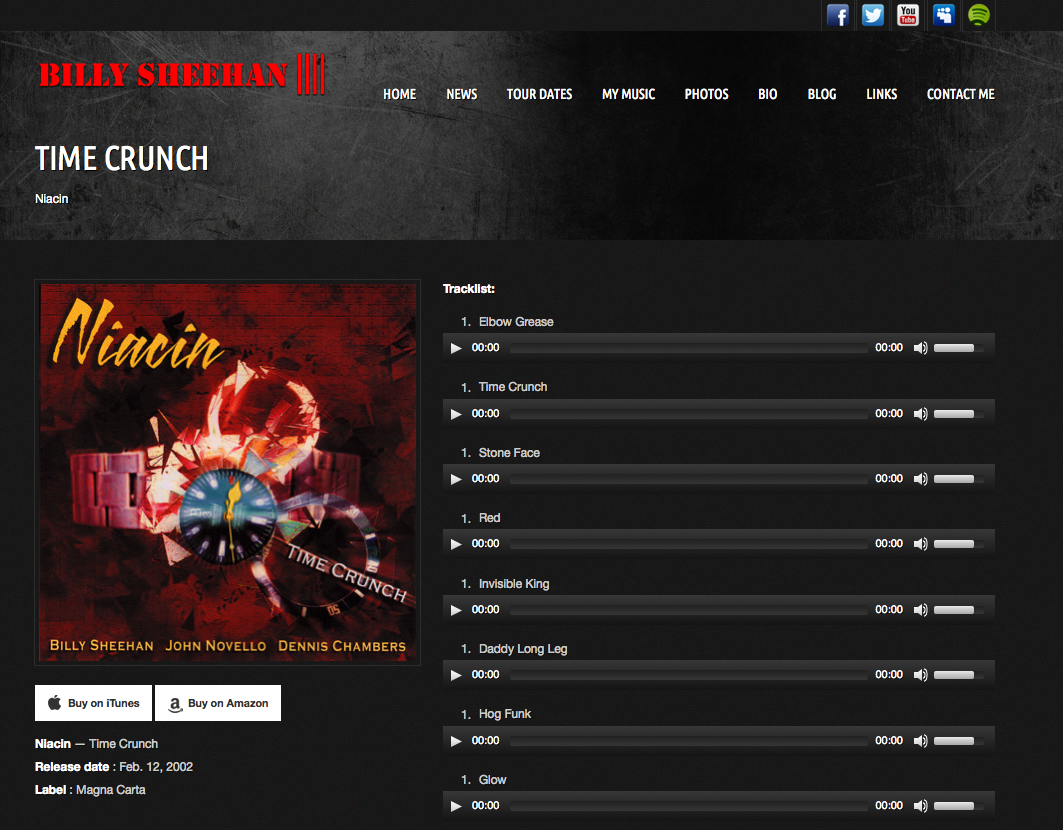 Some of the discography items like this one have players so you can listen to the album from the page. Also purchase links for iTunes and Amazon and some other stuff…release date, record label etc.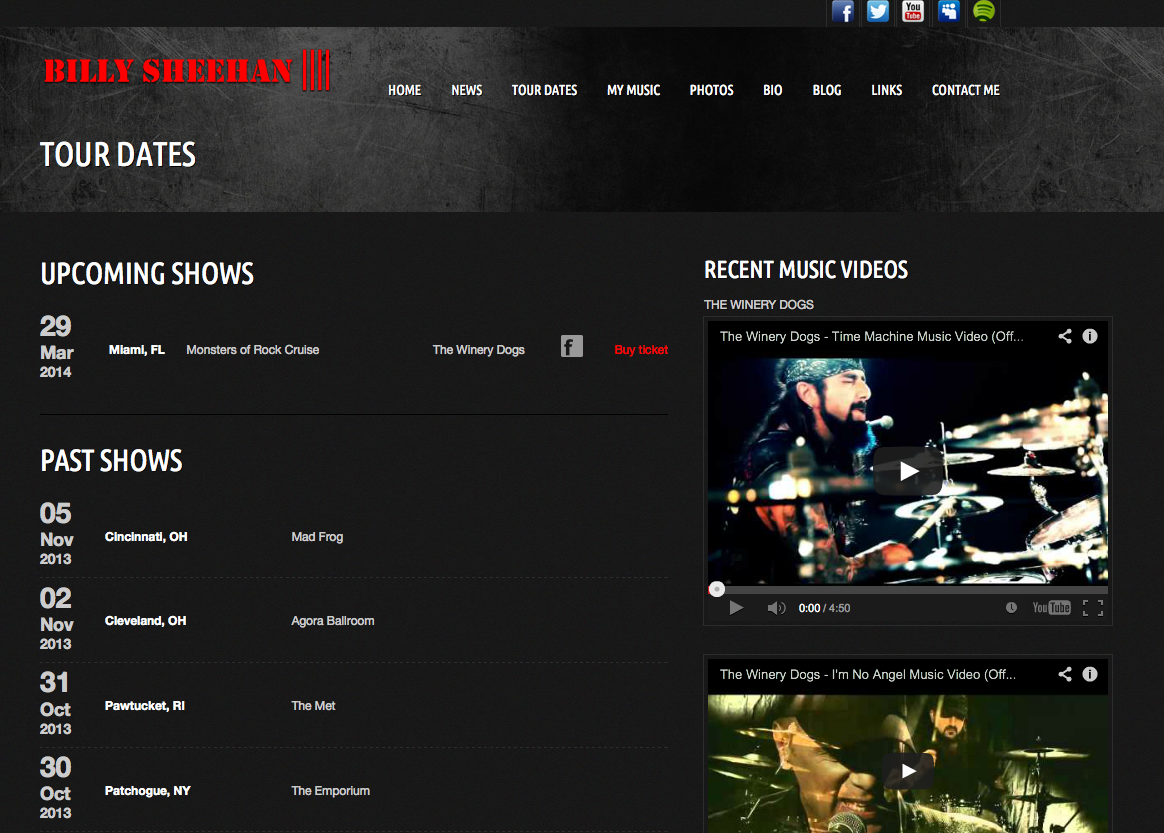 Tour dates page with recent music vids in the sidebar. For upcoming shows there are links to the show's fb page as well as to purchase tickets. I like that feature.
Project Details
Redesign of Billy Sheehan's website, to include images, tour dates, discography, news, Facebook and Twitter feeds, links and contact. This one was definitely an honor for me to do. Billy Sheehan is awesome! <3
---
Other Projects