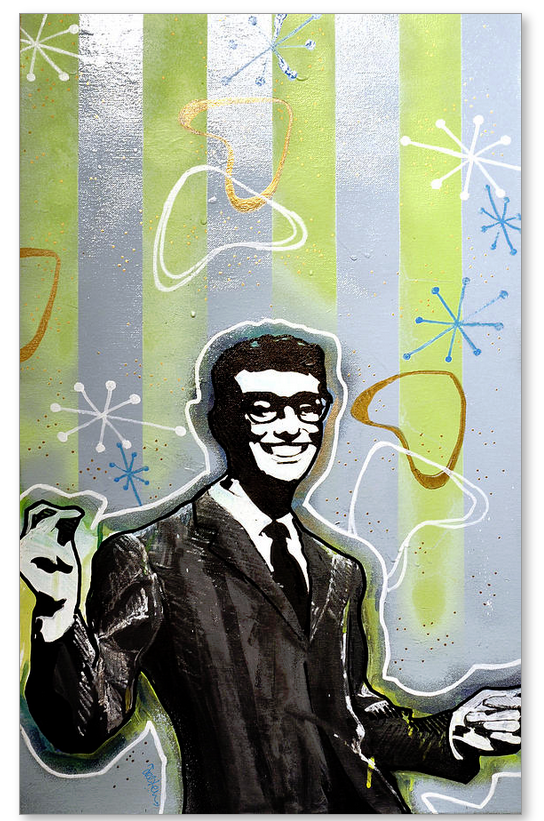 "Buddy Holly"
16″ x 20″ Mixed media on canvas
One of my series of 8 artists/musicians whose life affected mine in some way, and who died tragically before their time. What's amazing about Buddy Holly is that he only lived to be 22. Think about that! EVERYONE knows who Buddy Holly is. EVERYONE knows what his music sounds like. Yet he only had a few short years on this earth. That's how amazing, special and influential he was as a musician.
A few little facts you may or may not know:
1. The song "American Pie" by Don McLean, was written about the 1959 plane crash that killed Buddy Holly, as well as Ritchie Valens and Jiles Perry Richardson, R. (The Big Bopper). The album was dedicated to Buddy Holly.
2. On Holly's 58th birthday, Weezer released their single, "Buddy Holly". Sweet, huh? I thought so.
Canvas Print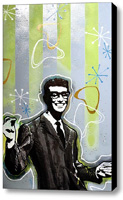 Framed Print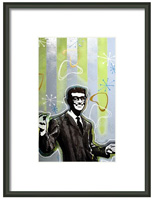 Standard Print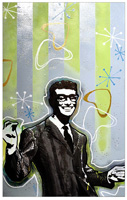 Metal Print