Eight Levels of Awesome Infographic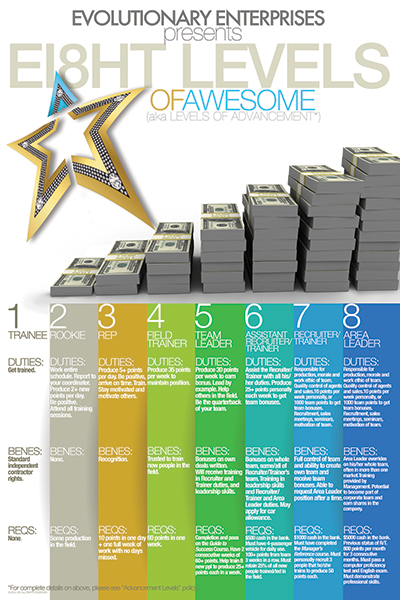 Project: Create a poster which explains the various levels of success possible at Evolutionary Enterprises, Inc., a deregulated energy company, to be used as information in all offices in the US.
This was an interesting challenge, because there was a TON of information they needed to get onto these posters and into all the offices. But as posters, they had to be aesthetic enough to be displayed in each office and look like art, while also giving the staff a resource for answers to questions about the various levels attainable within the company. Additionally, it had to appeal to the demographic who worked at the company across the US. 
the Las Vegas job network for food and drink professionals.