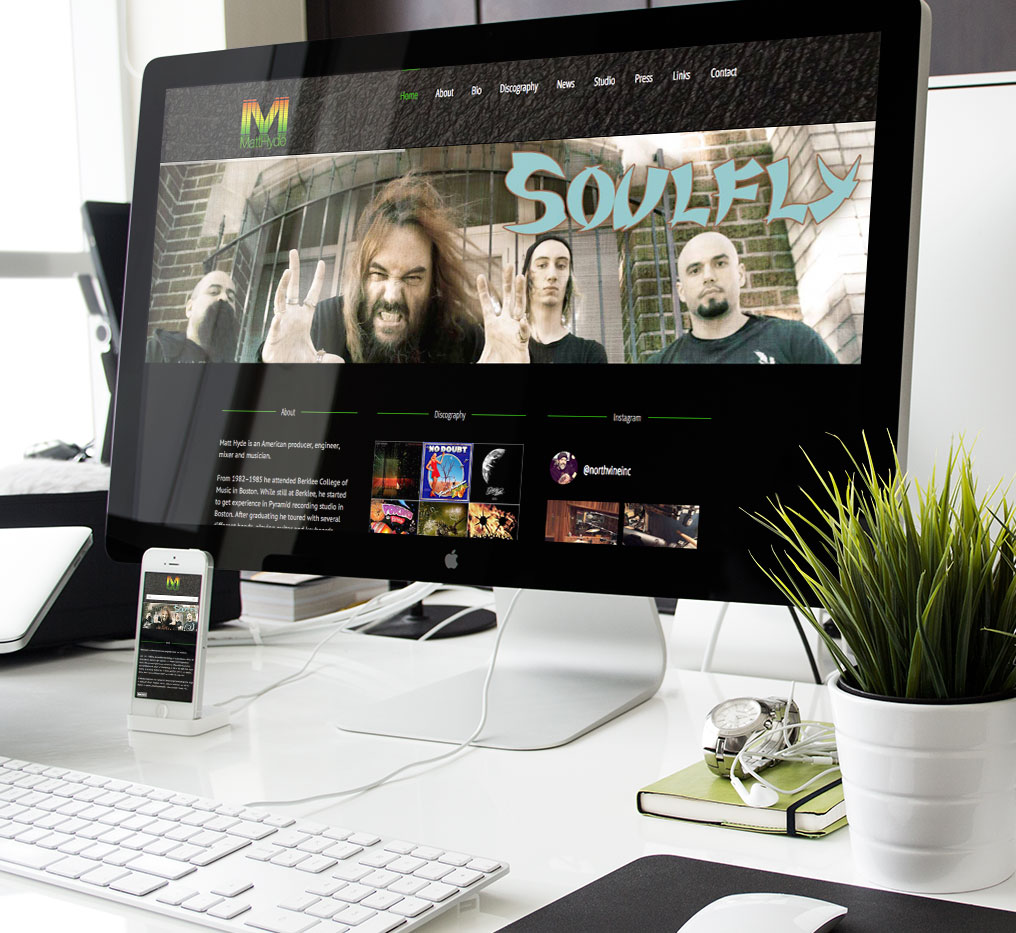 Project: Create a dark, clean website for music producer, Matt Hyde. 
This was a really fun website to do. I wanted to include elements of music production somehow. So I created the logo to resemble an EQ, and added a texture closeup of the black leather on a speaker or amplifier to the header. 
Matt Hyde is an amazing music producer, He's produced so many famous artists' albums it's almost ridiculous, from Slayer to Cyprus Hill, Deftones to No Doubt. As I write this, he's in the studio with Soulfly, working on their new album. So as you can imagine, it's been quite an honor for me to have the opportunity to create his website for him.
the Las Vegas job network for food and drink professionals.